As I mentioned in my November 22nd anchor your spirit post, there are a number of people discussing the light chasing away the dark forces of evil who have dominated our cultural and governmental organizations for centuries.
In this post I share more information along that line, including the positive videos to the right.
As I research for this post, I am coming across more and more compelling information about channeling and more specifics on who the forces of light are. I will be offering tours to the entrance of that rabbit hole in future posts.
Below is a post I took directly from Minds.com. The link at the top of it will take you there. The 'Dear Globalist' blue box and the paragraph breaks are my additions to it.
– Ted –
at his Minds.com channel – link takes you there.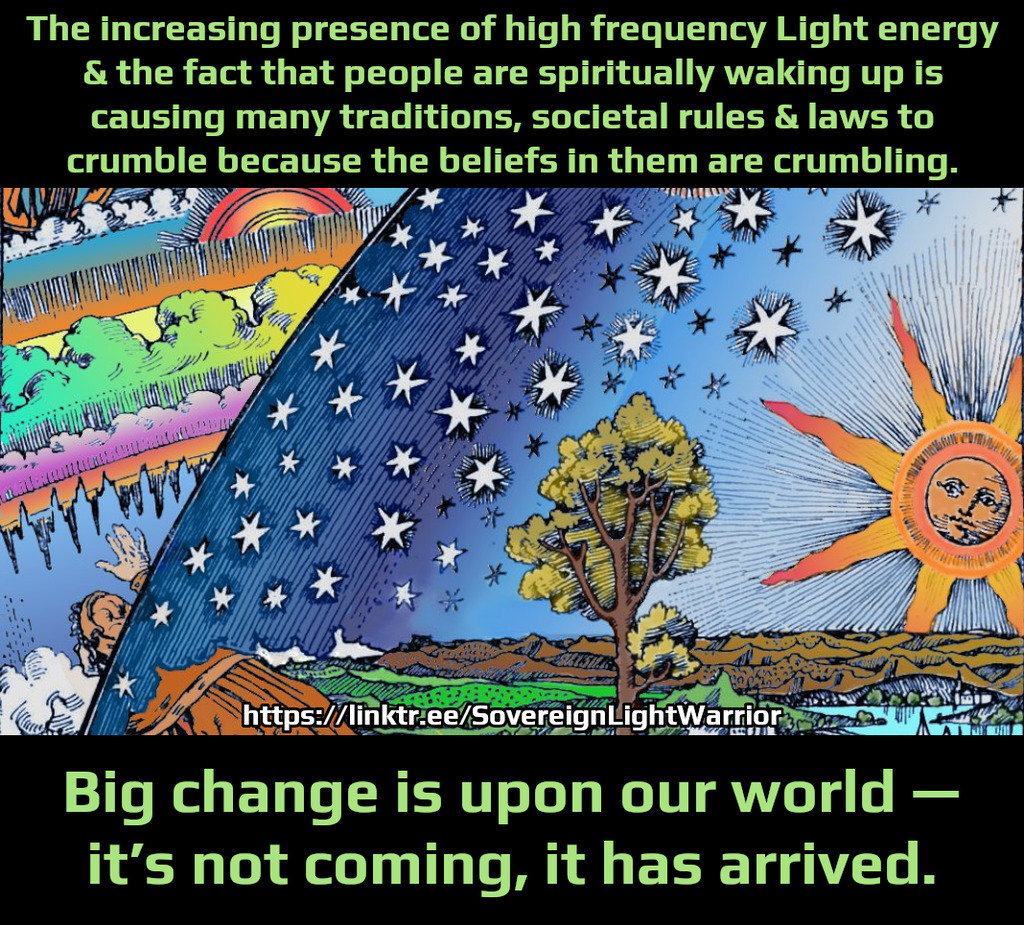 editor note: the link embedded in that graphic, https://linktr.ee/SovereignLightWarrior, takes you to a 'tree' of links to numerous social media providers, presumably where the creator has presence – Ted –

Present times are not for the faint of heart but remember that you chose to be on Earth at this time & were fully aware before incarnating of what it would entail.
The increasing presence of high frequency Light energy & the fact that people are spiritually waking up is causing many traditions, societal rules & laws to crumble because the beliefs in them are crumbling.
Big change is upon our world — it's not coming, it has arrived. We are going to witness more dissolving of many beliefs within our present systems of education, science, medicine, law, religion — old distorted concepts & beliefs that have been accepted as being high intellectual truth.
This already has created outcries & resistance from intellectual communities, humans who believe that present facts & information represent the highest reality. Hold the Light within your Hearts — give EVERYONE SPACE, including yourSELF.