Oregon Pediatrician Responds to Critics – Explains How Much Money Pediatricians Make on Vaccines
Health Impact News
Oregon pediatrician Dr. Paul Thomas was recently featured in the Williamette Week by reporter Rachel Monahan, with the headline:
Dr. Paul published his response via his Facebook Page:
So WW once again distorts the facts in their attempt to discredit me.
Here is my response:
Let us set the record straight.
Rachel – shame on you once again for distorting facts. Actually it might just be WW who should be ashamed of themselves for using your platform to try to discredit an ethical top Pediatrician in the community, who serves all and accepts hundreds of families abandoned by their doctors for their choices about vaccines.
I am not anti-vaccine. I am absolutely pro-science and vaccine risk aware.
VFC (Vaccines for Children) does not provide any funding (no real dollars) just free vaccines for the underprivileged. What I lost was the ability to provide this free federal program to my patients who qualify for this program. This is simply a major inconvenience to those affected. Financially it is neutral to me.
My clinic had actually stocked the vaccines Rachel mentions – we just didn't comply in a timely manner, so you got this part right "I didn't jump through their hoops fast enough."
One huge misconception, and I see the comments on this, is that pediatricians don't make money on vaccines or that they are not financially incentivized to vaccinate.
There are profits from vaccine mark-ups and huge profits from vaccine administration fees. The average admin fee is about $35 per vaccine.
For the 715 patients born into my practice who have refused to give any vaccines (each child would have had 28 vaccines by age 2 and over 60 vaccines in their childhood) amounting to income of $700,000 for the 2 years and $1.5 million over their childhood.
Those are real dollars lost for Integrative Pediatrics. The money lost when considering that we serve over 15,000 patients, with most being selective about how they vaccinate would have driven most practices out of business.
There are also built in incentives in many contracts with health plans. Vaccines are a quality measure (if your practice does not reach a bench mark in numbers vaccinated) you loose a % on all services provided to patients under that insurance contract.
Is it any wonder most of my peers discharge patients from their practices who won't follow the CDC schedule? Often these patients are told to call Dr. Thomas (Integrative Pediatrics).
Let us be clear. It is not a good business decision to allow families not to vaccinate or to permit selective vaccination.
We at Integrative Pediatrics honor the law in Oregon that allows informed consent. Parents are still permitted in Oregon to make health care decisions for their children.
Those who discharge these families deny them their legal right. They also profit greatly by limiting the numbers of non-vaccinating families or partially vaccinating families.
The administration fee at Integrative Pediatrics is the way our patients partner with us to help cover the numerous services we provide that are not covered by insurance. This includes an enormous amount of vaccine counseling that is uncompensated, free classes, and numerous other services.
Readers be clear, Pediatricians generally lose money when accepting patients covered by OHP.
There is absolutely no connection between the admin fee and the decision by OHA to penalize the underprivileged at Integrative Pediatrics.
This was the most bizarre move made by the very people who are charged with serving this community. OHA should be making it easier for patients to get vaccines – not making it more difficult!
Paul Thomas MD FAAP
Comment on this article at VaccineImpact.com.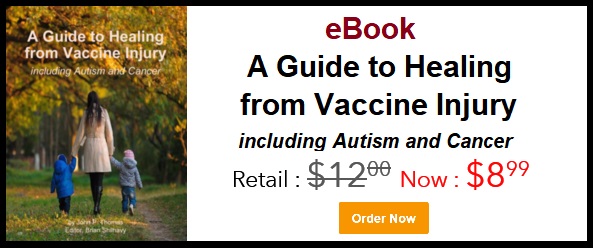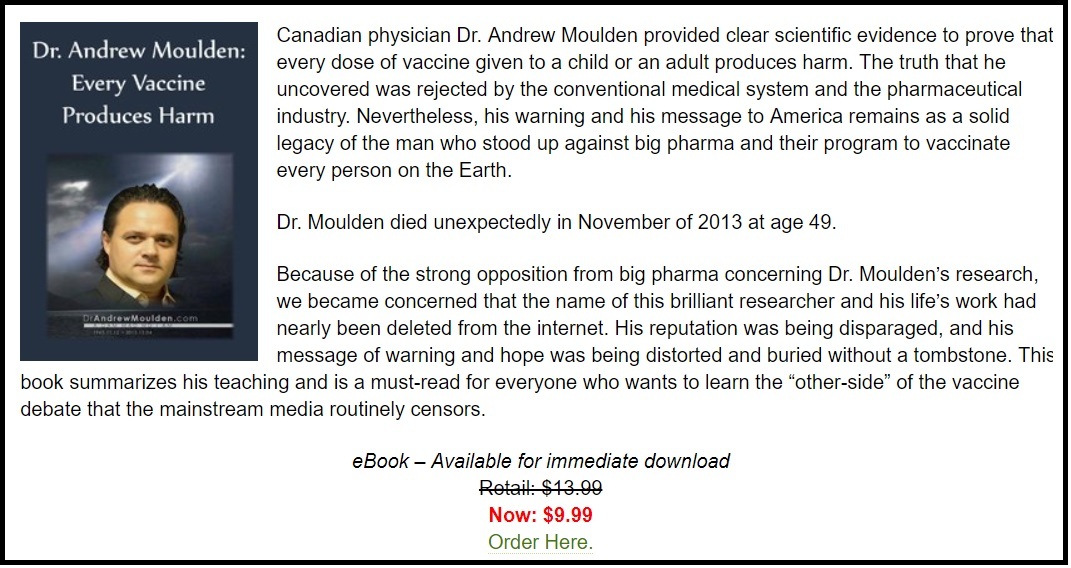 Leaving a lucrative career as a nephrologist (kidney doctor), Dr. Suzanne Humphries is now free to actually help cure people.
In this autobiography she explains why good doctors are constrained within the current corrupt medical system from practicing real, ethical medicine.
One of the sane voices when it comes to examining the science behind modern-day vaccines, no pro-vaccine extremist doctors have ever dared to debate her in public.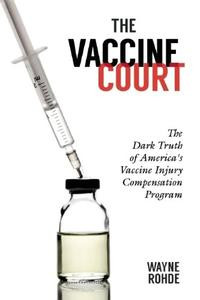 Book – The Vaccine Court, by Wayne Rohde – 240 pages

"The Dark Truth of America's Vaccine Injury Compensation Program"

FREE Shipping Available!
Say NO to Mandatory Vaccines T-Shirt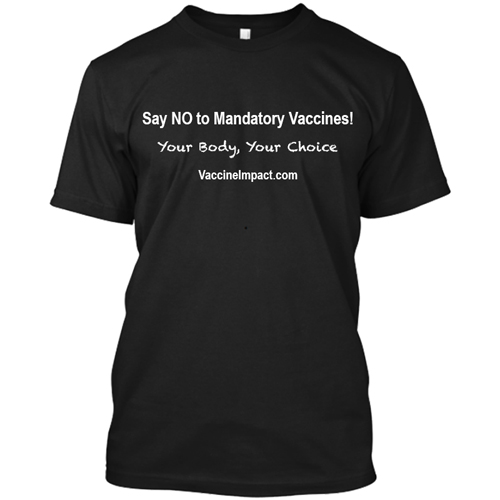 100% Pre-shrunk Cotton
Order here!
Make a Statement for Health Freedom!
Big Pharma and government health authorities are trying to pass laws mandating vaccines for all children, and even adults.
Show your opposition to forced vaccinations and support the cause of Vaccine Impact, part of the Health Impact News network.