As prescription mind altering drug use becomes increasingly prevalent, I am among those who get to witness cause and effects. It does not take a particularly astute observer to know there is something wrong here.
While alternatives to blow-your-mind drugs may not be as convenient as a handy-dandy little pill, they may well be worth the extra effort.
I will let the following linked article excerpts speak for themselves. By all means go to the links for the full story.
– Ted
————————————————————
Dr. Joanna Moncrieff, psychiatrist & senior lecturer, University College London:
In the course of my work with those coming off psych meds I've learned that there are few people, even among critics of psychiatry that have a clue at the potential severity of psychiatric drug withdrawal syndromes. That also means there are virtually no professionals that can offer meaningful support when people encounter serious issues. We remain dependent on each other.
Other than those who've directly experienced protracted withdrawal or those who have lived with those who have experienced it, it simply remains under appreciated and therefore under treated and under recognized even, as I said, among critics of psychiatry. It's rather horrifying for those of us who find ourselves struck by such illness. While perhaps a minority, we are not an insignificant minority. I alone have had contact with 1000s of us.
The other thing to consider is that we are perhaps not even a minority because the fact is so many issues with withdrawal are not recognized at all and are instead considered and then treated as the "underlying illness," many folks simply get sicker and sicker on meds and never even know why they're ill. Those people never come to understand that all the multiple trials of drugs and the numerous times of coming off and on them has actually been the cause of their illness.
————————————————————
Following the American Psychiatric Association's publication of the third edition of its "Diagnostic and Statistical Manual" (DSM III) in 1980, there has been a remarkable expansion of the psychiatric enterprise in the United States and other developed countries. That expansion, which included dramatically increasing the use of psychiatric drugs, offers a lesson from the past that helps predict the effect of a planned "global" expansion of psychiatric services.
After DSM III was published, the main models of depression and other major mental disorders held that they were brain illnesses caused by chemical imbalances, and that psychiatric drugs could help fix these imbalances. The antidepressant Prozac, the first serotonin-specific reuptake inhibitor (SSRI), hit the market in 1988. It was touted as a wonder drug, and our society's use of antidepressants and other psychiatric drugs soared. Today in the United States, more than one in five adults — and more than one in 20 children and adolescents — take a psychiatric drug on a daily basis.
Yet even as more and more people have been getting medical treatment for psychiatric disorders, the number of adults on government disability due to these disorders has more than tripled since 1987. The number of children so disabled by psychiatric disorders has increased more than 30-fold during this period.
The same correlation is seen in country after country that has adopted widespread use of psychiatric drugs and, in particular, the regular use of antidepressants. These countries have all seen sharp increases in disability due to mental disorders.
————————————————————
————————————————————
The OECD suggests two possible reasons the rate of antidepressant consumption is on the rise in so many countries. The course of treatment lasts longer than it used to, and antidepressants are now prescribed not only for severe depression, but also for mild depression, anxiety, social phobia, and more.
---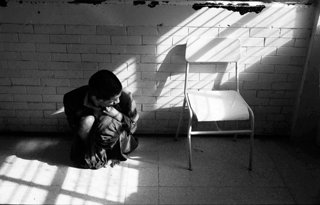 from Citizens Commission on Human Rights
Psychiatrists can't predict what adverse side effects you might experience because not one of them knows how their drugs work.
Psychotropic drugs are increasingly being exposed as chemical toxins with the power to kill. Psychiatrists claim their drugs save lives, but according to their own studies, psychotropic drugs can double the risk of suicide. And long-term use has been proven to create a lifetime of physical and mental damage, a fact ignored by psychiatrists.
Common and well-documented side effects of psychiatric drugs include mania, psychosis, hallucinations, depersonalization, suicidal ideation, heart attack, stroke and sudden death.
Not only that, but The US Food and Drug Administration admits that probably one to ten percent of all the adverse drug effects are actually reported by patients or physicians.
————————————————————
from the Medical Whistleblower Advocacy Network Human Rights Defenders
These psychiatric drugs are not of small risk but instead cause massive changes in the way the brain functions. Long term studies have indicated that there are severe debilitating and sometimes fatal effects of these drugs. Possible negative effects were minimized or not even discussed at all. There are risks of long term psychological harm, physical harm, social harm and economic harm. Many of these drugs cause symptoms that can themselves be construed as mental illness.The probability of developing Parkinsons' like symptoms is also great.
NIDS – Neuroleptic Induced Deficit Syndrome:
Neuroleptic Induced Deficit Syndrome (NIDS) can be caused by these medications which change in emotional awareness, sense of aliveness, and in the speed, and clarity of thought. The treatment effects felt by many people who have taken these medications are described as feeling like a zombie. Neuroleptic effect is present when the following features are observed:
1. Psychomotor Retardation – motor slowing, body not moving so well
2. Emotional indifference – not being emotionally responsive / not caring
3. Reduced initiative – not showing interest in initiating activity
4. Slowing of thought
As the dose of the medication increases, and more time elapses, it appears that the effects change – from sedative effects, into anti-psychotic effects, and possibly into other less desirable side effects; akathisia (restless leg syndrome), emotional parkinsonism (emotional blunting) and on into some other unwanted side effects. It is not uncommon when the first symptoms appear like apathy, emotional indifference, motor slowing or slow mentation that these were attributed to the underlying condition of the patient (the patient's disease) when really they are the effects of the medication itself. A patient on these medications can initially demonstrate an improvement in symptoms only to later over time have that initial improvement go away or to only reach a certain point and then plateau or level off. There is also one more important one effect: neuroleptic dysphoria – which is like depression. When this happens when patients are often given even higher dosages of the drugs, leading to even more severe effects.
Many of the symptoms that are used to justify hospital treatment may actually be caused by the psychiatric medications given. So continuation of these medications only creates a self-filling prophecy that furthers the financial goals of the hospital institution and may cause further permanent brain damage.
The Real Truth about Outcomes on Psychiatric Medications
These drugs, over time, produce these results:
a) They increase the likelihood that a person will become chronically ill.
b) They cause a host of debilitating side effects.
c) They lead to early death.
---
————————————————————
from the global healing center
Every day, doctors and psychiatrists dole out behavior-modifying medicines for a variety of psychiatric disorders. The disorders range from depression and ADHD (attention deficit hyperactive disorder) to bipolar and anxiety disorders. The sordid story behind how these medications work, how they come to market, and how they interfere with the lives of users is a complicated web. However, the next 12 facts will highlight the devastating story behind psychiatric drugs and how they affect millions of people in the United States alone.
The Dangers of Psychiatric Drugs
1. No Physical Test Can Prove the Existence of a "Mental Disorder"
No blood, urine, or chemical imbalance exam can test for the presence of a mental disease or illness. Even x-rays or brain scans can't show the presence of a "mental disorder." [[1]] This leads many to believe that healthy patients have a great possibility of being diagnosed with supposed "disorders" even if they are only displaying minor symptoms. Many of these symptoms include stress and difficulty concentrating – issues that can often be chalked up as a natural response to everyday stress.
2. The Psychiatric Industry is a $330 Billion Industry
That's a huge number and many forces are at work to preserve and grow it. While most physicians are not mercenary in their approach to prescribing medications, there is an argument to be made for the possibility of a conflict of interest when it comes to the rise of psychiatric prescriptions. [[2]]
3. Worldwide, Over 100 Million People Take Psychiatric Drugs
That seems like an astoundingly high number. What's going on that so many among us feel the need to be medicated? [[3]]
4. U.S. Department of Veterans Affairs: 23 Soldiers and Vets Commit Suicide Every Day
The most shocking part of this statistic is that it exists despite the use of antidepressants. [[4]] These suicides are often due to post-traumatic stress disorder coupled with the inability to cope with civilian life. [[5]] So far, the solution has just been more psychiatric drugs.
5. Worldwide, 17 Million Children Take Psychiatric Drugs
To say that this is a dangerous epidemic is an understatement. Regulatory agencies in Europe, Australia, and the United States have issued warnings about the potential for anti-depressants to cause suicide or hostility and rage. [6]
6. 10 Million of These Kids are in the United States
That means the United States has 30% more children than the rest of the world on addictive stimulants, antidepressants, and other mind-altering drugs. [7] That's not a number one position to be proud of.
7. FDA Warnings Have Been Issued for Ritalin and Concerta
And they aren't alone, and other psychiatric stimulants have had similar warnings issued for their effects on children. [8] What's the problem? Well, for starters, these drugs may cause psychotic behavior, heart attack, stroke and sudden death. If that's not enough, add suicidal thoughts and inclinations toward violent behavior to the list.
8. Antidepressants Come With a Warning Label
In 2004, the FDA finally ordered a "black box" label on all antidepressants to warn of psychiatric drugs' increasing suicide risk in children and adolescents. Being an adult, however, doesn't guarantee safety. In 2006, the FDA increased the age to include young adults up to the age of 25. [9]
9. Children Five and Under Are the Fastest Growing Group Being Prescribed Antidepressants
Think of all the kids under five you know – they're the target for these drugs. [10] Now picture this, from 1995-1999, antidepressant use increased 580% in ages 6 years and younger. It grew 151% in the 7-12 age group during the same time period. [11] Without action, it's only going to go up from there. Do you think children should take these drugs? Watch this video and decide for yourself…
10. 10% of Teens Abuse Ritalin and Adderall
That's according to a U.S. news report. [12] No surprise, these drugs have a tendency to be highly addictive. [13] Unfortunately, because kids are prescribed these drugs en masse, availability isn't much of an issue and they don't need to head over to skid row to pick this stuff up.
11. General Physicians Prescribe 70% of Psychotropic Drugs
No offense to family practice physicians, but should they be the ones prescribing the majority of these mind medicines? [14] Pragmatically, this statistic literally means that a majority of these drugs get used without a psychiatric evaluation to determine if they're necessary, appropriate, or safe.
12. Some Reports Show Antidepressants are No Better than Placebo
While published reports do show 94% effectiveness, taking a look at the total reports submitted to the FDA, only 50% reported positive outcomes. That being said, around 50% of patients would be better off taking a placebo. In addition, 31% of the 74 FDA-registered studies have never been published. [15] Sound like a complicated number soup yet? It is, a 2009 analysis showed traditional pharmaceutical drugs yield inconsistent results. [16]
A Final Thought…
While not everyone will succumb to the negative effects of psychiatric drugs, the risk of negative side effects cannot be ignored and should absolutely be thoroughly discussed and understood. In some cases, natural remedies for mood support may be a viable option. If you want to learn more about this insanity? You have to watch this video…
The Marketing of Madness: The Truth About Psychotropic Drugs
Did any of these facts surprise you? Do you have an experience with psychiatric drugs? Leave a comment below and share your experience!